email: benjamin.bendrich@web.de
oder bereits bekannte private Mailadresse verwenden
Kontakt auch über twitter/ facebook/ skype möglich
Social Media Information
twitter: @benbendr
twitter: @sportundstudium
twitter: @ballluegtnicht (twitter account des Blogs)
General Information
Bendrich writes about the politics of sports. For him sports and politics always mix.
Author of the "Athlete representatives' handbook" for Athleten Deutschland (2020) and  two brand new articles on "Athletes within the anti-doping system"
and "Student- athletes between disinterest, reality and reform" (German elite sports reform)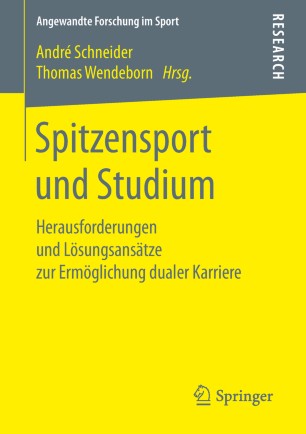 (both 2019) as well as a new book on intercollegiate athletics and the politics of sports, Bendrich has appeared on  multiple radio and conference programs including the Play the Game 2019 in the USA, re:publica in Berlin 2017, the Play the Game Conference in 2017 in the Netherlands,  2013 and 2015 in Aarhus (Denmark), the NASSH Conference 2012 in Berkeley, Califonia (USA), ISSA Conference in Glasgow (Scotland) and the ESA Conference in Turino (Italy). He has appeared on national tv (ARD) and national radio (Deutschlandradio) regarding the issue of student-athletes in Germany (link).
Current Interview – Colin Kaepernick on German National Radio (DLF):
https://twitter.com/felix_haverkamp/status/922508210883452928
Veröffentlichung:
He also has worked as an expert for the latest corruption report on sports by Transparency International (an international non-governmental organization which is based in Berlin, Germany, and was founded in 1993) (links: https://books.google.de/books?id=dGiFCwAAQBAJ&lpg=PT17&ots=gvtwei6_qj&dq=benjamin%20bendrich%20transparency%20international%20sport&pg=PT17&output=embed , https://www.transparency.cz/wp-content/uploads/Global-Corruption-Report-Sport-2016.pdf )
Recent Book/ Publication:
His next monograph will be about athlete activism and athlete representatives in Europe, North America and Australia (to be publihed in the summer of 2022). His recent book is: Studentischer Spitzensport zwischen Resignation, Mythos und Aufbruch- eine Studie zur dualen Karriere in Deutschland und den USA can be ordered at amazon.de https://www.amazon.de/dp/386376164/ref=cm_sw_r_tw_dp_ZkktxbZ67N2RE
English Title: College Sports between Resignation, Myth and Restart: A Study on the Dual Career of Student-Athletes in Germany and the US
The publication provides an essential contribution to the contemporary discussions regarding college athletics in Germany and the US. After theoretical considerations the study is split into two parts: 1. The current state of elite sports and college sports in Germany and 2. The American college system and its wide range of current problems.
The empirical study is split into two parts: 1. Explorative qualitative interviews and 2. An online survey carried out in the US. The triangulation uses more than one method to investigate intercollegiate athletics in order to receive enhanced results. Explorative qualitative interviews held with intercollegiate athletics experts produce current insights. With these findings the online survey for German student-athletes at US-universities was developed and over 160 German student-athletes regarding their experiences at US-universities are questioned. The findings are extensive and identify many of the present strengths and weaknesses. It can be concluded that existing problems of intercollegiate athletics are wide spread, nevertheless German institutions can learn from the mistakes that have been made in the US.
Bio:
After his Abitur (German high school degree) he became a basketball player in Ireland (for one season), before he decided to start his studies at the Georg-August-University Göttingen, Germany (Majors: English and Sports Science/ Physical Education, State examination).
During his study he also was part of 3 German National College Championships (Basketball) with the Georg-August-University Göttingen (2008, 2006, 2005) and participated at three European Universities Championships (Crete/ Greece, June 2009, Geneve/ Switzerland, July 2007, Guimaraes/ Portugal, Juli 2006).
After graduating in December 2008 he decided to continue with a PhD program at the university.
His research focuses are sports sociology. sports history and especially the current issues of intercollegiate athletics in Germany and the US.
Presentations
Presentations
2019

10/ 2017

05/2017

10/2015

10/2013

Play the Game Conference 2019

Play the Game Conference 2017

re:publica 2017, Berlin, Germany

Play the Game Conference 2015, Aarhus, Denmark

Presentation: "A European Perspective on the Current Issues of Intercollegiate Athletics (NCAA)"

Play the Game Conference 2013, Aarhus, Denmark

Presentation: "The Doom Loop of Intercollegiate Athletics and Its Parallels to the IOC and FIFA"

08/2013

07/2012 – 07/2012

ESA – European Sociological Association – 11th ESA Conference– 'Crisis, Critique and Change'

Turino 28-31 August, 2013.

Presentation: "German Student-Athletes between Conformity, Myth and Resistance"

ISSA (International Sociology of Sport Association) World Congress of Sociology of Sport 2012 in Glasgow

Presentation: "Inclusion of German Student-Athletes – Unsolved Problems With Regard to the Olympic Games 2012"

05/2012 – 06/2012
NASSH (North American Society for Sport History) Conference in Berkeley, California, USA

Presentation: "A History of Support Services for Student-Athletes in American Universities"
Bendrich is known as an expert regarding international college athletics and focuses on the German and American system. The author can refer to stays as a visiting scholar at American universities:
Studies abroad
09/2011 – 12/2011
University of Texas at Austin, USA

Graduate Student, Kinesiology and Health Education, The College of Education

Research stay

H.J. Lutcher Stark Center for Physical Culture and Sports (Institute for Olympic Studies)

06/2011 – 09/2011
University of Oregon, USA

Graduate Student, Robert D. Clark Honors College of the University of Oregon

Research stay

Robert D. Clark Honors College, Jaqua Academic Center